When we don't speak of those we love who have died, only then have they truly died.
This very sad memorial website was created by Guy and Lori Burgstahler in memory of Taylor Burgstahler who was born in New York on February 28, 1988 and passed away on July 17, 2005 at the age of 17 in Arizona. He died before his time and we will remember him forever.
We miss you son.
Turn on your speakers for the full effect.
Please copy and paste this website address and pass it on to others. It's the only way Taylor won't be forgotten. Thanks.
Take your time reading this site. There are many pages loaded with inspiring stories and videos, (links are in blue) helpful information and details about upcoming events. Please turn on your speakers to hear the music. Taylor loved music...

The purpose of this website is to immortalize our son because it is our responsibility to make sure people remember him. Unfortunately, when you die, life goes on and you are soon forgotten. It just happens. People forget.


Unless there is a parent or friend to remind people that you once existed, no one will remember. People don't mean to forget, but life happens and memories fade. It is up to us to keep their memories alive. Take this moment to remember that great person who is no longer here to remind you of the joy they once brought to your life. If you know someone who has lost a loved one, drop them a line, I think they'd like that.

We also have started this site in the hope of helping others. Helping by being there for newly bereaved parents, heeding the call of suicide, and lending support to those experiencing a hard time in life at this moment. Taylor died young because his soul was fully developed, he had to die to pass on his message of hope and love. His death has taught us all many lessons and we hope to teach you what we have learned about when it comes to the afterlife.
We promise you, you will find support from me.
There is a memorial spot. It is located at the Hansen Desert Hills Memorial Park at 6500 East Bell Road. His marker is located to the left of the Angel of Hope Statue.


We hope the resources on here help you and help others heal who have suffered a terrible loss. Your grief will take years to recover from, but you have people here to talk to.

Please pass this website on to anyone you know who needs support.

We are here to help.

You can find support with the resources throughout these pages.

There are links within the pages that will take you to other sites such as some of the bands Taylor enjoyed, resources for greiving families, links to The Taylor Fund, and to some of the most inspirational videos you have ever seen!

May you be blessed. We hope you can find some peace here.

Feel free to contact us to add a link or to just talk.

All we can tell you is to give your grief respect.
Don't try to be brave or strong.

We are on this journey together.


I think about how much I miss him, and start to feel sorry for myself.....but then I think about all the people who never got the chance to meet him -- and I start to feel sorry for them.

We will never get over his senseless death, his passing has left such a void in my life. Why G-d would take a young man who was one of the kindest creatures on this Earth - we don't know. We only know death is now something for us to look forward to because hopefully it will reunite us with our beloved Taylor.

To all of his friends
Please know that Taylor will forever watch out for you -
He loved you all so much
Go Wolves!


Our goal is to provide this website for people who miss someone they loved and who has now died. To provide a safe place where one can cry and talk about grief, in a safe and secure environment.

Background music used with permission.



***GROWW and Compassionate Friends are just two of many online support groups. Facebook also has many support groups for grieving parents.***

In tributes and condolences, there is a list of several support groups. We hope you find one that is a good fit for you.




Unless you have experienced the loss of a child or sibling, you are completely unaware of the despair and misery ones feels every waking moment.

As Taylor's mom, when I awaken each day the first thing I think of is maybe Taylor will be sleeping safely in his bed.
And then I'll go and look, and of course, he's not there.
I cannot possbily describe to you
the panic I feel each morning when I realize that my nightmare has not yet ended.


I sometimes think this agony is too great for me to bear, the memories, though sweet, are torture to relive. There is this constant torment, this agonizing, grievous and seering pain that cuts so deep I sometimes feel perhaps if I plunged a butcher knife into my heart I could somehow cut the pain away.


*Taylor's last moments*

The Medical Examiner said he died of blunt forced head trauma due to "complications of drowning."
He sustained survivable head injuries. Had it been a a dry fall - he would have survived.


We were told that Nick Moschetta ran to get help, & that Donnie Stockwell jumped into the water to retrieve Taylor. These two boys tried in vain to save Taylor. They will be forever loved by Taylor and by us. It's a shame that they didn't get the help they needed to save Taylor. They tried as hard as they could, but without help they were unsuccessful.
I was told that when Donny tried to jump back into the still water, a Phoenix Volunteer fireman (Dave Kalkbrenner) prevented Donnie from jumping back in. How Taylor managed to tumble 100 yards through tons of brush, bushes and trees, and end up with just one little scratch on his leg is beyond us. How a grown man could just stand there and watch a child drown while his friends desperately tried to save him is beyond us.
There were NO drugs or alcohol involved. Taylor wasn't a partier. These were just a few kids getting together for a fun night under the stars and some fishing and story telling before Taylor moved to PA. These were just 3 boys hanging out.
There was no storm, there were no waves. It was standing water. There was no reason NOT to attempt a rescue!
Taylor's body was found two days later --

*In the exact same spot where he had fallen in.*

There are no currents in a reservoir.

Taylor should have survived.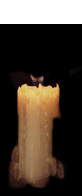 Tell others what you have learned from Taylor's untimely death. Cherish those around you. Take a moment right now and let them know how important they are to you.
This is your chance, don't let it pass by.

How do we get across Taylor's message of fairness and kindness?

Always be loving, always be available.
Whether you choose to believe it or not, being kind and accepting of ALL people is the most important thing in this world. All, meaning everyone, even people you don't like.

It doesn't matter what religion you are,
or even if you have no religion,
love is what matters.

And the greatest of these is "Love."


Love never dies. Love is eternal. Love is the energy we all feel, even if we don't believe. True love never dies.

Hug your parent, or child, or friend.

TELL THEM YOU LOVE THEM - RIGHT NOW!



Let them know everyday how much you love them.
We tell you this because it is so important. One moment you are laughing and talking with the one you love and the next -- you are wondering how you will ever survive this heartbreak?
Death can happen suddenly, and when it does happen suddenly, you won't have the opportunity to say goodbye, I'm sorry, or I'll miss you. You will be left with an overwhelming feeling of regret.
Take every opportunity you have to tell those that you care about, how much you love them.


It is so important to be really careful of what you say to others
and how you react to another person.
It may be the last thing you do. It may be the last time you see them.


It's so easy to be lazy, to take the easy way out & to ignore a friend in need. But that is the worst thing you can do. You never know when you will need help, you never know when someone you take for granted will disappear and be gone forever.
And you never know, when you will go.


Kindness, Loyalty, Love, Respect and Support.
Everyone needs those in their lives. You have a chance to make a difference.
Make it.


We constantly hugged our Taylor, always kissing and telling him how much he mattered.
Each night we'd tuck our children in and say, "Out of all the kids in the world, how did we get the best ones?"
Taylor of course would mockingly say in a very high pitched voice, "Ahhhhhh, isn't that sweet?"
And then we'd go and kiss him again.



More importantly, Taylor would want people to show empathy to others and to always accept people for who they are, no matter how different they may be.

Tell someone you care today.

Pay it forward.

Please keep Taylor alive in your hearts and minds

From your mouth to G-d's ear..... and Taylor's....




Please keep Taylor in your prayers.
He was very open minded when it came to his spiritual life. Taylor had a sweet, kind, tender, and understanding soul. He was mature way beyond his years. It seems he was sent to all of us to teach us about undying trust and love.


Donnie and Taylor
This is the last picture of Taylor taken before he died. He was dead 3 hours later.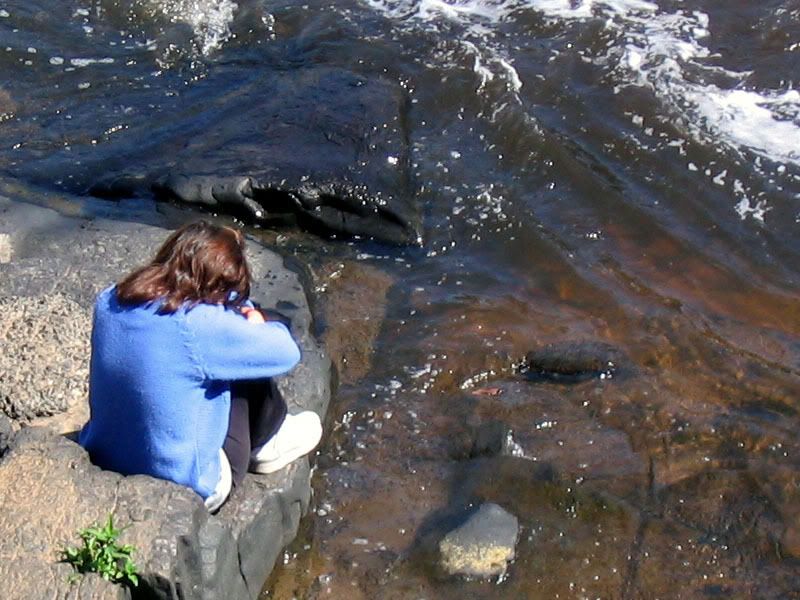 To read about the dream that occurred at the exact same moment my son Taylor died, scroll up and click on the tributes and condolences page.
The dream story will blow your mind.

Whatever you do in life -
Be kind and Believe

He would have changed the world had he lived.
Instead, he changed me.

Pass this site on, you just might save a life tonight.



Please know you are welcome to email me and I will try to support you through your pain the best I can. No one understands unless they have been there.
I am there.

.
What is Normal after your child dies?
Original poem by Tara & Heath Carey
Normal is having tears waiting behind every smile when you realize someone important is missing from all the important events in your
family's life.

Normal is trying to decide what to take to the cemetery for Birthdays, X-mas, Hanukkah, Thanksgiving, New Years, Valentine's Day, July 4th and Passover.


Normal is feeling like you can't sit another minute without getting up and screaming, because you just don't like to sit through anything anymore.

Normal is not sleeping very well because a thousand what if's & why didn't I's go through your head constantly.

Normal is reliving the accident continuously through your eyes and mind, holding your head to make it go away.

Normal is having the TV on the minute you walk into the house to have noise, because the silence is deafening.


Normal is staring at every boy who looks like he is Taylor's age. And then thinking of the age he'd would be now. Then wondering why it is even important to imagine it, because it will never happen.

Normal is every happy event in your life always being backed up with
sadness lurking close behind, because of the hole in your heart.

Normal is telling the story of your child's death as if it were
an everyday, commonplace activity, and then seeing the horror in
someone's eyes at how awful it sounds. And yet realizing it has
become a part of your "normal."


Normal is each year coming up with the difficult task of how to honor your childs's memory and their birthdays and survive these days. And trying to find the balloon or flag that fit's the occasion. Happy Birthday? Not really.

Normal is my heart warming and yet sinking at the sight of something special Taylor loved. Thinking how he would love it, but how he is not here to enjoy it.

Normal is having some people afraid to mention my son, Taylor.
Normal is making sure that others remember him.

Normal is after the funeral is over everyone else goes on with their lives, but we continue to grieve our loss forever.


Normal is weeks, months, and years after the initial shock, the grieving gets worse, not better.

Normal is not listening to people compare anything in their life to this loss, unless they too have lost a child. Nothing compares.
NOTHING.
Even if your child is in the remotest part of the earth away from you - it doesn't compare.

Losing a parent is horrible, but having to bury your own child is unnatural.

Normal is taking pills, and trying not to cry all day, because you know your mental health depends on it.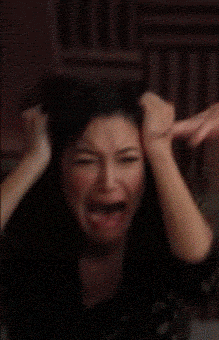 Normal is realizing you do cry everyday.

Normal is being impatient with everything and everyone but someone stricken with grief over the loss of their child.

Normal is sitting at the computer crying, sharing how you feel with chat buddies who have also lost a child.
Normal is not listening to people make excuses for
G-d.
"G-d may have done this because…"


I know Taylor is in "heaven," but hearing people trying to think up excuses as to why a fantastic young man was taken from this earth is not appreciated and makes absolutely no sense to this grieving mother.
Normal is being too tired to care if you paid the bills, cleaned the house, did the laundry or if there is any food.

Normal is wondering this time whether you are going to say you have two children or one child, because you will never see this person again and it is not worth explaining that Taylor is dead.
And yet when you say you have one child to avoid that problem, you feel horrible as if you have betrayed the dead child.

Normal is asking G-d why he took your child's life instead of yours and asking if there even is a G-d.


Normal is knowing you will never get over this loss, not in a day nor a million years.

Normal is having therapists agree with you that you will never "really" get over the pain and that there is nothing they can do to help you because they know only bringing back your child back from the dead could possibly make it "better."

Normal is learning to lie to everyone you meet and telling them you are fine. You lie because it makes others uncomfortable if you cry. You've learned it's easier to lie to them then to tell them the truth that you still feel empty and it's probably never going to get any better -- ever.
And last of all...
Normal is hiding all the things that have become "normal" for you to
feel, so that everyone around you will think that you are "normal."
The above poem was written by a grieving parent who sent it into the Compassionate Friends Group. I have taken the liberty to rewrite and change parts of the poem to fit it more to Taylor's personality. I hope you are able to apply the same techniques to this poem to help you remember your child.


The Yearning is the hardest to handle
Lori Burgstahler

I sit here and think that in a few short months, it will be three years since Taylor has passed. What I have learned is that everything goes back to normal. Except the family. And the smaller the family, the harder it is to recover.

Children are G-d's medicine. They help to take the suffering away. I can say with a full heart that my daughter Brooke has been my antidote and without her I'm afraid I would not have survived this long. Yes, losing a child is that painful.

I have been lucky to be able to express my thoughts and feelings on paper. I hope my forthcoming book will help others, and guide those of you that have not lost a child in your support of the bereaved parent.

Although there are so many emotions experienced (and at a very intense level) the one I'd like to focus on right now is the yearning.

When your child dies and time has passed, one of the hardest things to cope with is the yearning. To me, the yearning has been the hardest part. I yearn so desparately to see my son again. To hear his sweet voice telling me a joke or hearing him giving encouragement to a friend over the telephone.


I yearn to see his thick dark blonde hair and I yearn to walk up behind him like I'd done so many times before and ruffle his hair. To run my hands through his thick hair and announce to him that he is in need of a haircut. And to watch in amazement as his hair would grow back nearly as fast as it was cut off!

I yearn to put my arms around him and hug him. To snuggle with my baby boy (even at 17) and tell him he was my greatest joy. To wrap my small arms around his strong shoulders and tell him that even though he was physically stronger than I was, that I would always be there to take care of him. I'd be there to make things better for him. I'd be his rock, I'd be there no matter what. Because as his mom, I was still strong enough to take care of him and always would be.


I yearn to smell his sweat after a basketball game and to wash his uniform with lots of extra laundry detergent to make sure it was clean and smelled fresh for him for the next time he had to wear it.


I yearn to see him make a "concoction" that he and his father made together with the blender. Running to the store to purchase different kinds of liquid drinks to mix together and to dare each other to go a step further and add in another ingredient. I miss the roar of the blender, the loudness that would rattle the stillness of a lazy sunday afternoon.

I miss having his friends coming over and hanging out. Just hanging out and being boys. Playing video games, laughing about girls and teachers. Watching how intensely they got into the video games and me, the mom; coming into his room to hug and kiss him in the middle of the game, having Taylor try to play around me so he wouldn't lose a point. But he never once told me to leave. He knew it'd only take a second to give him a quick hug and kiss. All his friends would look and and smile, because they knew he was embarrassed, but they knew that their moms probably would be doing the same thing to them if they were at their house. Boys are magical. Son's are magical. My son was magical.

I could go on, but it hurts too much to think about it all. How much I'm missing. How much I will miss him, and how much it hurts.

People who haven't lost a child, especially those in the medical community sometimes claim that parents linger in their pain because they are sad about all the lost opportunities with their child. True, but that isn't nearly what hurts us the most. Nor is it the hardest thing to cope with. For example, having a child who is severely injured and can no longer function, one who will no longer be able to fulfill all their dreams for the future is better than a dead child. Grieving parents would rather have their child sick and disabled than dead. Even if there are all those lost oppotunities to deal with -- they still have their child alive. It is better than having a dead child. Because they have what we don't have -- hope.


When your child is dead, there is no hope for a cure. No hope for a miracle, no hope that they will recover. There is no hope. That is the difference. As a bereaved parent we have lost our hope. And that is what makes the yearning so difficult to handle. Because you know there is no hope in ever seeing your child alive again. And so you yearn. And the yearning becomes stronger each day and eventually becomes overwhelming. Yet you go on -- especially if you have other children, because loving a child who is already alive is such a gift. So you put the yearning for your dead child into your back pocket and carry it with you wherever you travel.

The yearning never goes away. It eats at you like a pirranha nibbling on his meal made from your heart. Bit by bit, the yearning overtakes the constant crying and the urge to die. But the feeling never leaves you and you learn to once again hide this strong emotion from the rest of the world for fear you may make them feel uncomfortable.

The yearning is the hardest part to handle.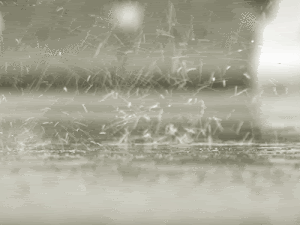 Now, about Taylor William Burgstahler
Taylor was born a few weeks early and only weighed 6 pounds, 7 ounces at birth. He had black hair everywhere on his body, except his head! His grandfather said that he looked like an ant.
He did.


Taylor had severe acid reflux as a baby and he had a difficult time finding relief for the first 3 months at home. He cried, A LOT. But when he wasn't in pain and crying, he was the sweetest baby around. Taylor wasn't one for walking too soon. He was nearly 14 months old before he could walk steadily on his own two feet. But he was a fast learner at other things. Such as talking! Taylor once crawled to the telephone phone that was on the floor in the living room and picked up the receiver and said, "Hello? Hello?" several times! He was only 8 months old! I knew then that he was a smart one. Thank goodness he wasn't "smart-alecky!" When Taylor was 2 years old, we were shopping at Hills Department store in NY and I had the misfortune of having my purse stolen. I started to cry a tiny bit and as Taylor sat in the cart and brushed my cheek with his tiny little hand, he said "Ah, Look at my mommy, my mommy's sad. Don't cry mommy, I'll make it better." And he did.



Two days later he got his head stuck in the Easter wood cut-outs at the Buffalo Botanical Gardens. He never whined once. Even when they said they might have to cut the wood apart near his head. It was one of the funniest moments in time! Although, getting his head stuck in the metal bars at the Spaghetti Factory in Buffalo around the same time was pretty hilarious also.

Taylor was a mild mannered kid. He was sweet, and loved everyone. He just wanted to be everyone's friend. The teachers at Maryvale Primary School said he'd do great things, they were right. He was a wonderful student. Such a good example for the other kids. One example that comes to mind is when Taylor was in the sixth grade. One day, his English teacher had spilled her supplies onto the middle of the floor and Taylor was the only student in the entire class that got up out of his seat and gathered the items off the floor and handed them back to his teacher.


In elementary and middle school he was involved in basketball, baseball, football and Karate.

Then we moved to Midlothian, Virginia. That was very hard for Taylor. He didn't understand prejudice and was against it. This experience would shape him into the man he was to become. Strong, confident, determined and most important, compassionate.


After a year of private school at The Millwood School in Midlothian, Virginia, Taylor got back all his confidence. Even though he had a hard time at the public Swift Creek Middle School , Millwood was pure heaven for him. Private school agreed with him as did the new curriculum called The International Baccalaureate Program.
Taylor never really grew out of the acid reflux that made him regurgitate everyday, but we got used to it. Or should I say, I got used to it. Because I was his mom, I was the one who was always beside him, holding his hair, patting his back, wiping his face and getting him to sip water. It sounds strange, but it bonded us even more.


Soon we were on our way to Scottsdale, AZ.
The weather, the lifestyle, the people, were completely different for Taylor in the beginning, but he hung in there. Eventually Taylor met some very nice kids. Ryan Gleason, Kevin Hasset, Hadas Gold, Sandeep Singh Bains, Sandra Jovanovic and many more. I was so happy he got in with the "good kids."

Taylor loved SKA music. It had a fast, happy beat with lots of horns and it wasn't littered with foul language. Although he did enjoy 50 Cent and Snoop Dog - he said he tried to download the songs without the curse words. Some of his favorite SKA bands were - Suburban Legends , The Aquabats , Five Iron Frenzy , and Planet Smashers were among his favorite bands. Taylor loved humor in his music, he loved ironic lyrics. That is why he loved Weird Al Yankovic too!


One of his favorite songs when he died was "Beverly Hills" by Weezer and "Save a Horse Ride a Cowboy" by Big and Rich. He even got a kick out of Cowboy Troy! He had even recently discovered Frank Sinatra. Many nights we sat together as a family and listened to Saturday Night Live's version of "Jeopardy" on his CD's. It always seemed funnier to just listen to it instead of watching the show.


Taylor was an extremely intelligent person. But what struck people the most about him when they met him was how polite, compassionate and incredibly funny he was. He oozed maturity way beyond his years. He admired the truth of Howard Zinn , the courage of Martin Luther King Jr., respected the peacefulness of Ghandi, admired the religious tolerance of the Dalai Lama and contemplated the ideas of Joseph Campbell. He thought Moses was a strong leader and loved that Jesus wasn't afraid to follow his heart.

Taylor aspired to be like them. He was a man of his convictions. He believed he could change the world for the better. He wanted world peace and was willing to do whatever it took to see it come about. I believe he is still trying to change the world, but through us now.


One of Taylor's most wonderful personality traits was his gift of compassion. He loved animals and treated them kindly. When our Boston Terrier, Bean got old and started to snore too loud, she was not allowed to sleep on our bed anymore, so Taylor let her sleep on his. Taylor would put on the TV or radio while he tried to fall asleep to help cover up the snoring. He didn't have the heart to make her
leave. Bean snored so loud you could hear her all the way on the other side of the house.
One of my favorite things about Taylor was that he always let us hug and kiss him. Even in front of his buddies! He was never disrespectful or rude to me, and always let me know he cared. He would allow us to kiss him on the cheek and hug him in front of his friends and he never acted as though he was embarrassed. I was his mom, I loved him and he knew I needed to hug him. So he let me. As a parent, that was the greatest gift.


Anyone who remembers Taylor knows he was a very responsible and sensitive person. Taylor had a knack for making others feel comfortable in all situations. Even when he felt slighted, he never complained. If others sought the limelight he let them have it. If they didn't seek it, he was happy to bask in it himself. In a unique way, stangers felt as though Taylor was like a kindred spirit, as if they had known him all their lives. Many times he would come home after a night out with his friends and tell me who said what, and how it had made him feel. He was very sensitive of what people said about others, he hated backstabbing.


Whenever he noticed that I was sad or nervous, he would always know the right things to say. He was growing into such a fine young man.

I've never known anyone so kind. His dad and I loved him so very deeply. He was such a gift to the both of us. Taylor was so close to each of us, he was our "one true friend." Taylor's sister Brooke, misses him so much.

Taylor never disliked anyone. He always thought it was his responsibility to make sure everyone got along and that it was his job to make others understand. This helped him grow into a very popular kid.

Taylor had the ability to cross all walks of life and found something of value in everyone. He took people at face value. He felt if you were different then he was, he had something to learn from you. He embraced the differences and tried to learn from them.

People do forget, but we are determined to keep his memory alive by helping others. We think of all the good he accomplished in his short life, and how kind and considerate he was of others. Taylor was not the normal "nice guy," he really was fair, he really did care, he really felt one must never judge another! He was always one of the first ones there at a fundraiser, and usually the last one to leave. He always felt such an intense responsibility to keep the memory of others who had passed alive. Perhaps he knew deep down inside, someday people would be attending HIS fundraisers.

Please pass this site on.


Taylor believed in tikkun olam. Tikkun olam (תיקון עולם) is a Hebrew phrase which translates to "repairing the world."

The concept of tikkun olam or repairing the world through social action, is one of the traditional categories of tzedakah (righteousness and justice).
Here is a website in which you can help Taylor continue his goal of creating a peaceful, loving and prosperous world for all.

**** The Phone Call *******
Lori Burgstahler
Many people have asked that I tell the story of my dream I had at the same time - unbeknownst to me, Taylor was in the Blue Ridge Reservoir, drowning, dying, all alone, cold and helpless, begging to live, even if only through a dream.


Taylor and I have always been close. Having similar personalities and temperaments, Taylor and I always seemed to think alike.
The morning of the fateful camping trip, I had felt unusually tired. Tired doesn't even describe the feelings I had - weighed down was more like it. I felt like I was wearing a suit of heavy armor, and I could barely move. I thought I was just feeling overwhelmed knowing I had to help the movers pack up the house in one week.

Now I realize it was either someone or something preventing me from being near my son, or a very strange warning that, regretfully, I didn't seem to comprehend.

When Taylor had first asked if he could go camping, he had requested if he could borrow the Pacifica because Donnie's truck was not in working condition.

I said, "No, Taylor, I don't think so, I don't think that's a good idea Honey."

Half hoping that if they had no feasible means of transportation, he would make the decision to stay home. Unfortunately, the boys were hell bent on going and decided to repair Donnie's truck that morning.


A few moments after telling Taylor that if they could get Donnie's truck going, they could still camp out, my husband called.
I told him, "I feel terrible today. I just can't get rid of this feeling of impending doom."

He responded by telling me I was being a "real downer" and said he'd call back and talk to me later. Guy
remembers talking to Taylor about it, and even Taylor couldn't figure out why I was so bummed.

Now - I know.

Somewhere in my subconscious, I KNEW that morning would be the last time I'd ever see my beloved first born and only son alive again. What happened in the next few hours would turn out to be the extraordinarily heavy burden I carry around with me to this day.

When Taylor came to let me know he was leaving, I was showering and barely had the opportunity to say goodbye.

I hollered out to him through the double doors of the bathroom, "I can't come out Taylor, I'm showering."

He replied, "But we need to leave now."

I yelled, "Okay,I'll be out in a minute."

I could tell from his silence, he was in a hurray, so I did something I regret to this day, I shouted out to him, "Ok honey, have a good time, I'll see you tomorrow. I love you. Goodbye"

I never got to tell him goodbye, not really, not like we usually do.
I heard the front door shut downstairs just as I was getting out of the shower. In fact, he never even saw me running out the door hoping to catch him as he drove away down the street. For the first time in our entire lives, we had not hugged and kissed goodbye.

That morning, Taylor called from his cell phone to inform me that there would not be any cell phone reception up in the mountains. I wasn't crazy about that idea, and in fact; had I known that, I probably would not have let him go. We said we loved each other and hung up. It would be the last time I'd ever speak to Taylor.


That afternoon, I was still feeling this unbearable weight upon my body and decided to lay down for a short while to try to get some rest hoping it would refresh me.

Around 2:30 PM, as I laid on the burgundy and gold colored couch in the family room, I had what I refer to as a
'wake- dream.' Some people call it a vision. To this day I can't be sure I was asleep. I'm pretty sure I was fully awake. Either way, what happened next made even me feel uncomfortable.


I had this "dream" that Taylor called me from his cell phone screaming, "Mom! Mom! I need to know how to do CPR! I need to know how to do CPR!"
I could see him screaming hysterically into his cell phone next to a lake. Although I had no idea "who" needed the CPR performed on them, so I proceeded to talk Taylor through the motions.I could see what appeared to be a male figure on the ground.
I could see the trees and the brown ground. But I couldn't tell who it was that was laying on the ground.


I remember telling him in my dream, as he was performing CPR on the unidentified body, "It's okay honey, you're doing fine. You're doing a great job. You've got it now, you can finish this on your own. I remember telling him that if the person throws up to just turn their head to the side, and take off his shirt and wipe out their mouth. I knew how that would make Taylor feel sick. I felt myself with him.
It was wierd, I was talking on the phone with him, yet I could see everything happening as if I were there. "

I remember saying to his much relieved face, "You keep administering the CPR, and I'll get Brooke to call for help from her cell phone."

The next thing I remember thinking was, "What a terribly morbid thought."
Little did I know it was a cry for help from my son. Evidently, one of the boys tried to help him, the other ran away to look for help.
Which never really came and Taylor drowned while poor Donnie tried help him.
And Donnie being an accomplished diver, probably would have been able to, except for the actions of an unidentified volunteer fireman who prevented Donnie from trying to find Taylor underneath the water.
The fireman instead, offered a "stick" to "poke" at the water with.
Basically, that fireman let him die.
How very sad.
What our family has such a hard time comprehending is how could he have hit his head while going into the water, and why, if there were "loads" of people around in boats and other fishermen, why were they told no one was allowed to try to do anything?
Certainly if he had just fallen into the water, even if he was sinking, certainly more than one person could have helped. And if help had arrived, with the water being cold, Taylor could have been revived up to 20 minutes or more of being under the water. This was in the middle of July - not the winter! None of it makes sense.

After my vision, I scolded myself for even thinking such a thing and tried to relax again. I didn't realize it at the time, but either Taylor was somehow communicating with me to say goodbye, or it was a very frantic and desperate cry for help.
He was calling his momma like he always did. Taylor never let me worry, he always called to let me where he was. We had a rule - I needed to know where he was at all times so if there was ever an emergency and I needed to contact him, I would know the last place he was so I could find him. Wow.


Taylor ALWAYS called. Ask anyone, Taylor called his momma several times a day. Later that evening around 7:03 PM, I telephoned Taylor on his cell phone totally unaware that he had drowned hours earlier.
I left a message on his phone telling him I was worried that I hadn't spoken to him in a while, and that when he got my message, to give me a call. I had absolutely no idea that my son was already dead!

In fact, it was 6 hours AFTER he drowned that I was alerted to the fact that he was "missing." Why they did not alert us immediately is a mystery to us.

Sometime around 8:30 PM a Scottsdale policewoman and the local office psychologist came to our door. As soon as I saw his badge that had his credentials listed, I knew something terrible had happened to someone I loved.

The psychologist asked me if my son was one of three boys who had gone camping up at Blue Ridge Reservoir earlier that day and I knew right then and there, that my precious son was dead.
I replied that my son had, indeed, gone camping. He quickly added that there had been an "accident" that Taylor had lost his footing, slipped down the rocky ridge and had fallen into the deep, murky, and very cold water. They were looking for him, he claimed, at that very moment.


I inquired of the man, "How long has he been "missing" since the "accident?"

When he told me the "accident" occurred sometime around 2:30 PM, I knew immediately that my baby boy was dead.

I knew from being a cop myself years earlier, that they didn't send the psychologist if they assume the child is going to be fine.

I also felt it was common sense that a person who had fallen into the water and they cannot be found within 6 hours, that it is most probable that the person is deceased. I knew it, I felt it, I just knew my sweet, gentle Taylor was dead.

And so begins the start of our nightmare. It took the recovery team two days to find his body. It was the longest two days of my life.
Crisis Apparitions: Apparitions of the dying or recently dead (usually less than twelve hours, but as much as 24-48 hours) are the most frequently reported of apparitions. This category commonly involves one-time visits to someone with whom the apparition has close emotional ties. Though the encounter usually seems to be a type of farewell, sometimes important and useful information is relayed to the "viewer." Though dying is the most common crisis, other life-threatening situations can also trigger apparitional visits.
In these cases, the crisis apparition typically visits a close associate in an appeal for help.

Please take a moment to light a candle or write a message. It's one of the few things that brings us joy. Please pass this site on to others.
www.TaylorBurgstahler.memory-of.com
Do not stand
at my grave and weep.
I am not there. I do not sleep.
I am a thousand winds
that blow.
I am the diamond glints on snow.
I am the sunlight
on ripened grain.
I am the gentle autumn rain.
When you awake in the
morning's hush
I am the soft uplifting rush
of quiet birds in circling flight.
I am the soft star that
shines at night.
Do not stand at my grave and cry
I am not there.
I did not die.
If you have a brother and he dies, do you stop saying you have one? Or are you always a sister, even when the other half of the equation is gone?
That was the thing. You never got used to it, the idea of someone being gone. Just when you think it's reconciled, accepted, someone points it out to you, and it just hits you all over again, that shocking.
No one ever told me that grief felt so like fear.
Tears have a wisdom all their own. They come when a person has relaxed enough to let go and to work through his sorrow. They are the natural bleeding of an emotional wound, carrying the poison out of the system. Here lies the road to recovery.
Grief can't be shared. Everyone carries it alone, his own burden, his own way.
I hope we can love Taylor more... and leave behind us, as he did, the love of love, the love of life.
Oh how tired I feel.
My grief, I find, is not desolation or rebellion at universal law or deity. I find grief to be much simpler and sadder... All the things he loved tear at my heart because he is no longer here on earth to enjoy them. All the things he loved!
Find a path on this unthinkable road, through an unimaginable forest of grief.
We hope this gives you a glimpse of how we're making it from day to day, to take you on this journey of unbelievable grief, loss, and mystery. Not something everyone will care to do. But, there are other families who have experienced similar losses, and few know how to respond. Perhaps we can help in some way, just by sharing our thoughts and feelings.



I didn't know today would be our last
Or that I'd have to say goodbye to you so fast
I'm so numb, I can't feel anymore
Prayin' you'd just walk back through that door
And tell me that I was only dreamin'
You're not really gone as long as I believe

There will be another angel
Around the throne tonight
Your love lives on inside of me,
And I will hold on tight
It's not my place to question,
Only God knows why
I'm just jealous of the angels
Around the throne tonight

You always made my troubles feel so small
And you were always there to catch me when I'd fall
In a world where heroes come and go
Well God just took the only one I know
So I'll hold you as close as I can
Longing for the day, when I see your face again
But until then

God must need another angel
Around the throne tonight
Your love lives on inside of me
And I will hold on tight
It's not my place to question
Only God knows why
I'm just jealous of the angels
Around the throne tonight

Singin' hallelujah
Hallelujah
Hallelujah
I'm just jealous of the angels
Around the throne
Tonight

R.I.P. TAYLOR WILLIAM BURGSTAHLER